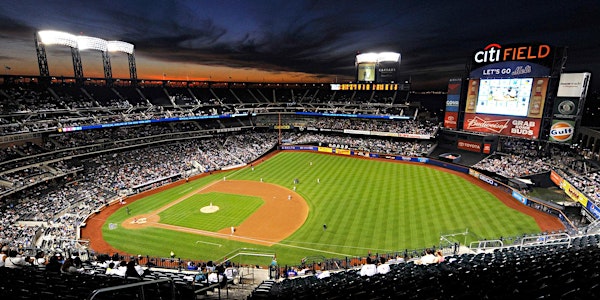 Ivy League Networking Event in a Private Suite at NY Mets Baseball Game
Wednesday September 27, 2023, at Citi Field 5:30 pm - 10:00 pm EST

Join us for an exclusive Ivy League Networking Event in a Private Suite at the thrilling NY Mets Baseball Game! This in-person event will take place on Wed, Sep 27, 2023. Get ready for an unforgettable evening of networking, fun, and baseball!

Connect with fellow Ivy League alumni, professionals, and enthusiasts in a relaxed and informal setting. Our private suite offers a fantastic view of the game, allowing you to cheer on the Mets while building valuable connections.

Whether you're a baseball aficionado or just looking to expand your professional network, this event is perfect for you. Enjoy the excitement of the game, engage in stimulating conversations, and forge meaningful connections with like-minded individuals.

This event provides a unique opportunity to connect with Ivy League professionals from various industries, exchange ideas, and explore potential collaborations. Don't miss out on this chance to network with the best and brightest minds from the Ivy League community.

Mark your calendars for this exciting Ivy League Networking Event in a Private Suite at the NY Mets Baseball Game. Come prepared to have a blast, make new connections, and enjoy America's favorite pastime!

Before the game (approx: 5:30pm) join us on the field for a photo opp to take home as a souvenir. Game starts at 7:10pm

A special guest will be making an appearance in the private suite during the game!

Food and drinks are included!

For more information contact:
Richard Liebowitz
RichardPLiebowitz@gmail.com
RSVP here: Ivy League Networking Event in a Private Suite at NY Mets Baseball Game Tickets, Wed, Sep 27, 2023 at 5:30 PM | Eventbrite
When:
5:30PM - 10:00PM Wed 27 Sep 2023, Eastern timezone

Where:
Citi Field
41 Seaver Way
Queens, NY 11368
[ Get Directions ]